DESCRIPTION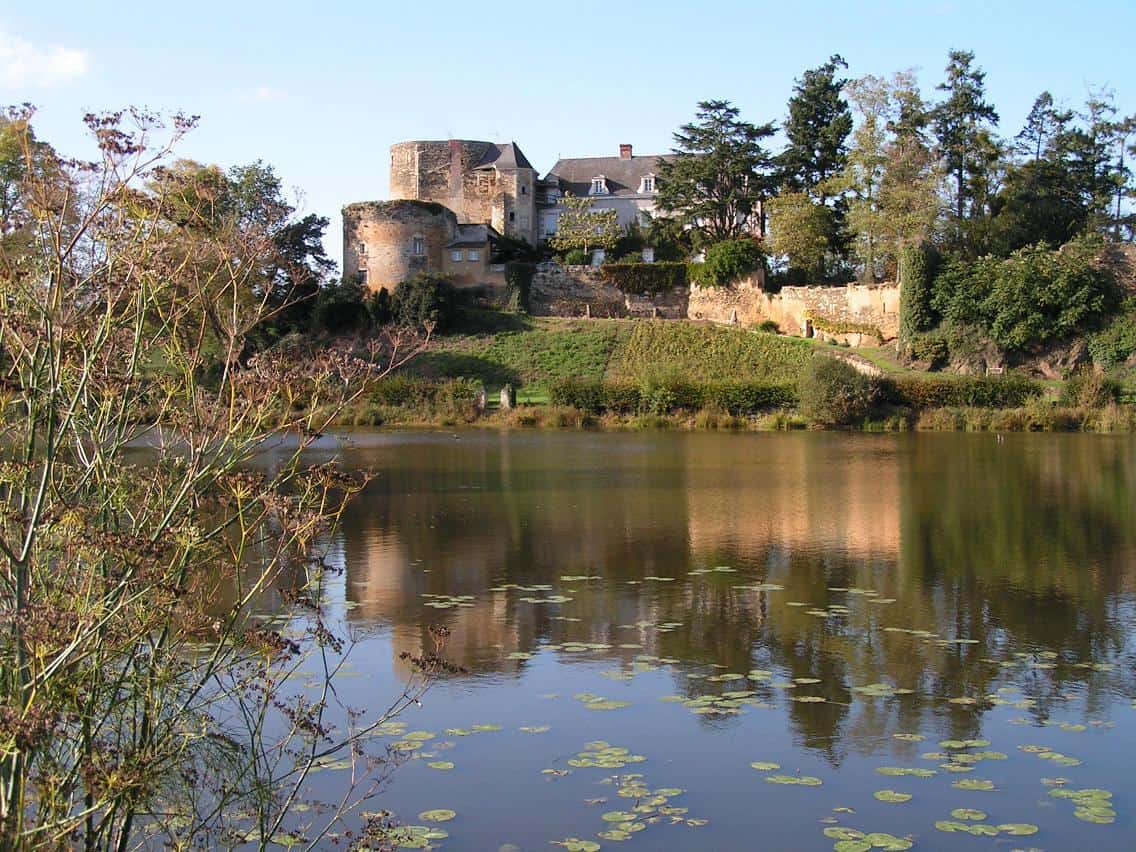 The Château de Passavant is located South Anjou in the Haut-Layon area, where the river with the same name springs up, the vineyard stretches out over 55 hectares led in organic agriculture since 1998 and in biodynamic agriculture since 2011.
Claire Lecomte, Olivier Lecomte and François David associated within the SCEA David-Lecomte have been managing the estate since 1993. They are the fourth generation of vine-growers managing the family castle. They produce 14 wines in 7 appellations.
Committed as soon as1998 in the procedure of certified organic agriculture, the Château de Passavant moreover got the Demeter biodynamic certification in September 2011. This development, which has been going on for 14 years, aims at offering some always more original natural wines while respecting the environment and the consumer.
After a few years of running the vineyard in organic agriculture, François David and Olivier Lecomte have attended some initiations and then some trainings in biodynamic agriculture.
In 2007 the first tests started on around twenty hectares of the estate.
In 2010 the decision was made to run the entire vineyard according to these rules. The first Demeter association audit was carried out in May 2011.
TECHNICAL INFORMATION
| | | | | |
| --- | --- | --- | --- | --- |
| Wine | Grape Varietal | Age of the vines | Nature of soil | Technical information |
| Anjou " Jarret de Montchenin" | 100% Chenin Blanc | 35 years | metagreywacke and green schist | |
| Anjou Blanc | 100% Chenin Blanc | 20 years | Deterioration of brioverian schists | |
| Anjou Villages Origine Red | 100% Cabernet Franc | 25 years | Green schist and deterioration | |
| | |
| --- | --- |
| COUNTRY | France |
| REGION | Loire Valley |
| APPELLATION(S) | Anjou, Anjou Villages |
| PRODUCER | Château de Passavant |
| FOUNDED | Family business since 1900. Olivier and Claire Lecomte have been managing the estate since 1993 |
| SIZE OF THE VINEYARD | 135 acres |
| ANNUAL PRODUCTION | |
| FARMING | organic agriculture since 1998 and in biodynamic agriculture since 2011. |
| WEBSITE | http://passavant.net |
MAP
Labels