DESCRIPTION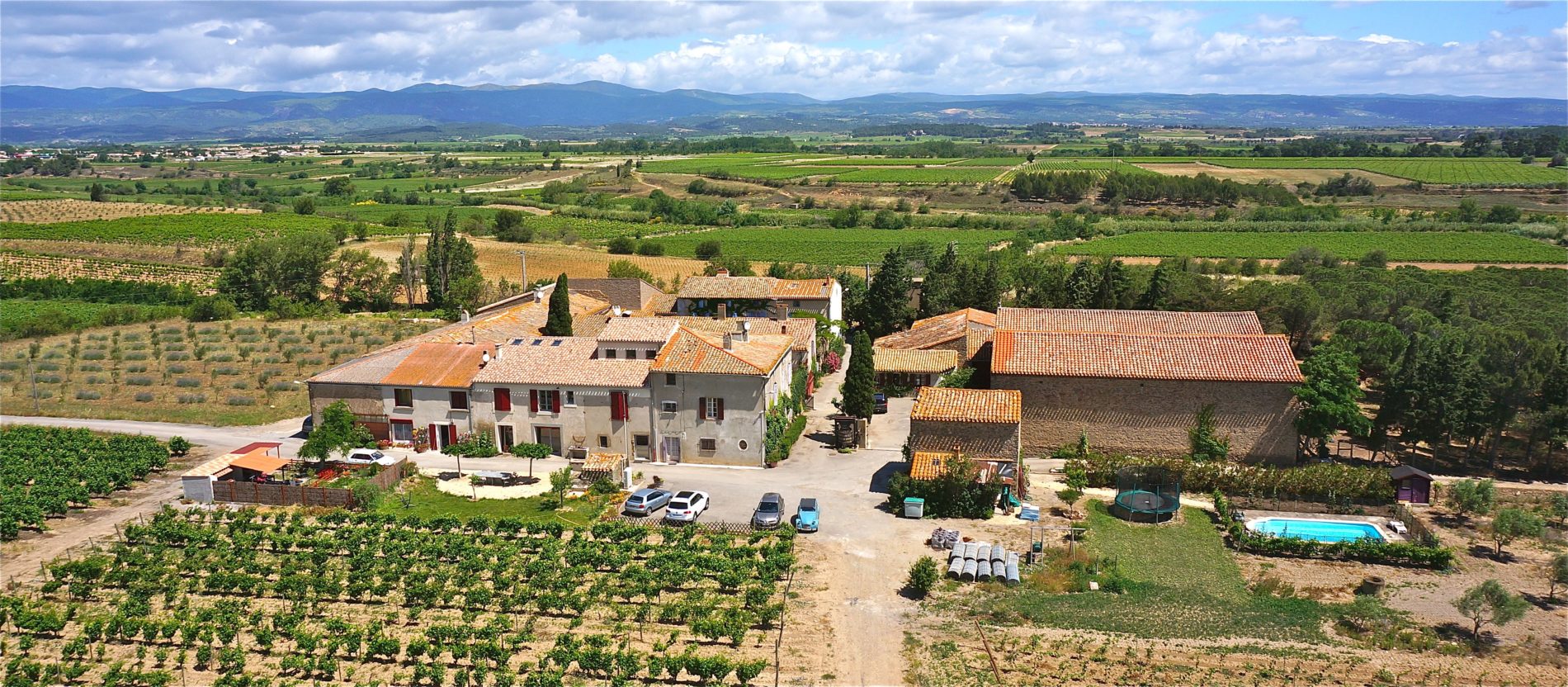 In the heart of the renowned Minervois wine producing terroir, the Domaine des Homs occupies the site of a roman farm where vines and olive trees were cultivated. The name derives from old elm trees which have now disappeared.   The 20 hectare domaine has been owned by the de Crozals family for three generations, a well-established family of Languedoc wine producers.   Jean-Marc and his wife Anne both graduated at the Suze-La Rousse international wine university. They have brought their technical and commercial knowledge and experience to the domaine while maintaining family traditions and have built up, over the years, the reputation of the wines of the Domaine des Homs.
The Domaine des Homs vineyard is in the heart of the Languedoc on the foothills of the Montagne Noire in the Minervois Appellation d'Origine Contrôlée producing area.  The vineyard represents 12 hectares of AOC Minervois and 8 hectares of Vin de Pays
The quality of grapes is essential for the quality of our wines. At the domaine des Homs we pay great attention to fruit ripeness and select grapes for harvest only when they are fully ripe and in perfect condition.
The owner, a wine maker, is fully engaged in his profession from his vineyards to the cellar throughout the year, his main aim being to produce grapes in perfect condition. Top quality fruit is the principal condition for the success of each vintage. The harvest illustrates his work methods and respect for traditions, the dates being determined according to grape ripeness. A specific style of vinification is chosen to develop the particular style of each vintage.
TECHNICAL INFORMATION
| | | | | |
| --- | --- | --- | --- | --- |
| Wines | Grape Varietal | Age of the vines | Nature of soil | Technical Sheet |
| Viognier            Vin de Pays D'OC | 100% Viognier | 12 years | pebbles and clays | |
|  Paul             Minervois | 80% de Syrah,  20% grenache | 38 years | pebbles | |
| Clots de Pals    Minervois | 85% Grenache, 15% Syrah | 20 years | pebbles and clays | |
| | |
| --- | --- |
| COUNTRY | France |
| REGION | Languedoc Rousillon |
| APPELLATION(S) | Vins de Pays and Minervois |
| PRODUCER | Domaine des Homs |
| FOUNDED | owned by Crozals family for 3 generations |
| SIZE OF THE VINEYARD | 57 acres |
| ANNUAL PRODUCTION | 60.000 bottles |
| FARMING | Organic certified since 2010 |
| WEBSITE | www.domainedeshoms.com |
MAP