DESCRIPTION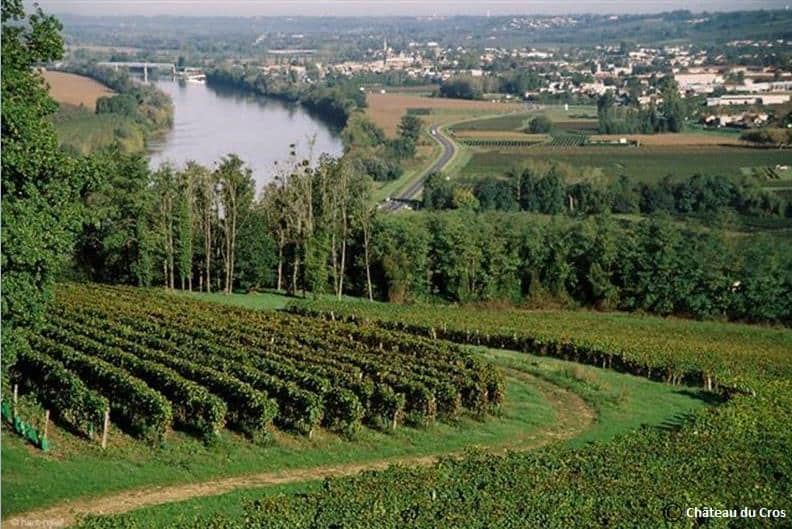 The history of the Château du Cros is closely linked to that of the Province of Guyenne, and began in 1196 when Richard the Lionheart gave a fief, the Domaine du Cros, to Sir Boson Casau.
In 1322, Bernard de Segur obtained permission from King Edward II to fortify the Castle by surrounding it with a limestone wall. Located on the heights of Loupiac, overlooking the Garonne valley, the castle became a strategic stronghold, and took the name Château du Cros.
The vineyard includes a true rarity for the region – a one hectare plot planted in 1907, which has been producing a real Loupiac nectar for four generations.
This estate belongs to the Boyer family and Catherine Boyer, the fourth generation, has conserved the family philosophy "Tradition, Quality and Know-how".
Under the leadership of Catherine Boyer, Christophe Blanchetas vineyard manager and Henry Boyer, her brother, as oenologist
TECHNICAL INFORMATION
| | |
| --- | --- |
| COUNTRY | France |
| REGION | Bordeaux |
| APPELLATION(S) | Bordeaux |
| PRODUCER | Château des Roches (Château du Cros) |
| FOUNDED | Bought in 1907 |
| SIZE OF THE VINEYARD | 17.30 acres for Les Roches / 22 acres total vineyard |
| ANNUAL PRODUCTION | 30.000 bottles |
| FARMING | sustainable |
| WEBSITE | http://www.chateauducros.com |
MAP
Labels