DESCRIPTION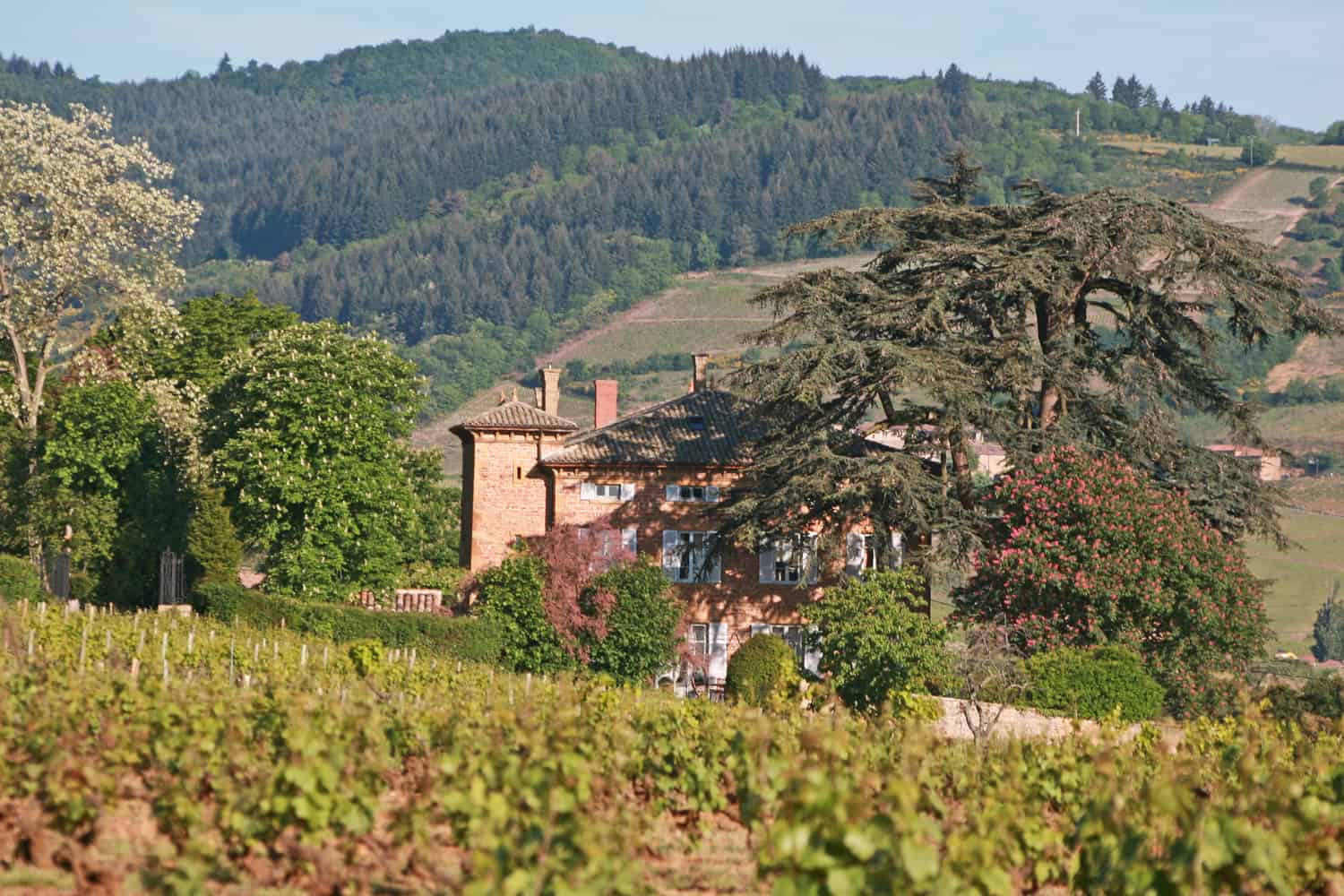 Located between Lyon and Macon, south of the winemaking region of Burgundy, deep in the heart of the "Pierres Dorées" (golden stones) area of the Beaujolais and Beaujolais-Villages appellations region, you will find the Domaine du Mont Verrier wine estate with its magnificent 17th-century house. The history of the estate is closely associated with that of the Hospices de Villefranche and the nuns from the Sainte Marthe de Beaune "Hospitalier" order.
 In 2007, Gérard Legrand took a keen interest in the estate's history, which at that time was in danger of being dismantled. He renovated the property and opened it as a guest house in 2009. He simultaneously embarked on a major program of restructuring and diversification of the vineyards, where he adopted sustainable wine growing methods.
 From 2013 to 2015, in collaboration with the French Institute of Vine and Wine, he planted an ampelographic collection of over 200 different grape varieties. Since 2018, visitors have been able to enjoy a tour of his new winery and a wine discovery experience. He is today perpetuating the history of the estate, combining a tradition of hospitality with a love of wine.
 The Domaine du Mont Verrier has around 40 hectares of vineyards and a large and rare ampelographic collection of over 200 different varieties of wine and table grapes.
TECHNICAL INFORMATION
TECHNICAL INFORMATION
Wine
Grape Varietal
Age of the vines
Nature of soil
Technical Sheet
Bourgogne white
Chardonnay
 Average age : 36-37 years (Older plot 1949)
clay-limestone
Beaujolais Villages Red
Gamay
 average age 48-49 years (older plot 1929)
Clay-limestone on volcanic blue shale rock
Fleurie
Gamay
 average age 55 years
pink granite
| | |
| --- | --- |
| COUNTRY | France |
| REGION | In the heart of the Beaujolais appellation and to the south of the Burgundy wine region.Burgundy |
| APPELLATION(S) | Bourgogne 2017, Beaujolais-Villages, Fleurie |
| PRODUCER | Domaine du Mont Verrier |
| FOUNDED | 1697 Sieur AUBRY under Louis XIV, End of XIXth century Hospice de Villefranche. Since 2007, under Gérard Legrand management |
| SIZE OF THE VINEYARD | 98.9 acres |
| ANNUAL PRODUCTION | Around 30000 bottles production capacity for more than 150 000 bottles |
| FARMING | sustainable (yes) we strive to obtain HVE (High Environmental Value) certification in Frebruary 2019 |
| WEBSITE | https://domaine-montverrier.com |
MAP
Labels