DESCRIPTION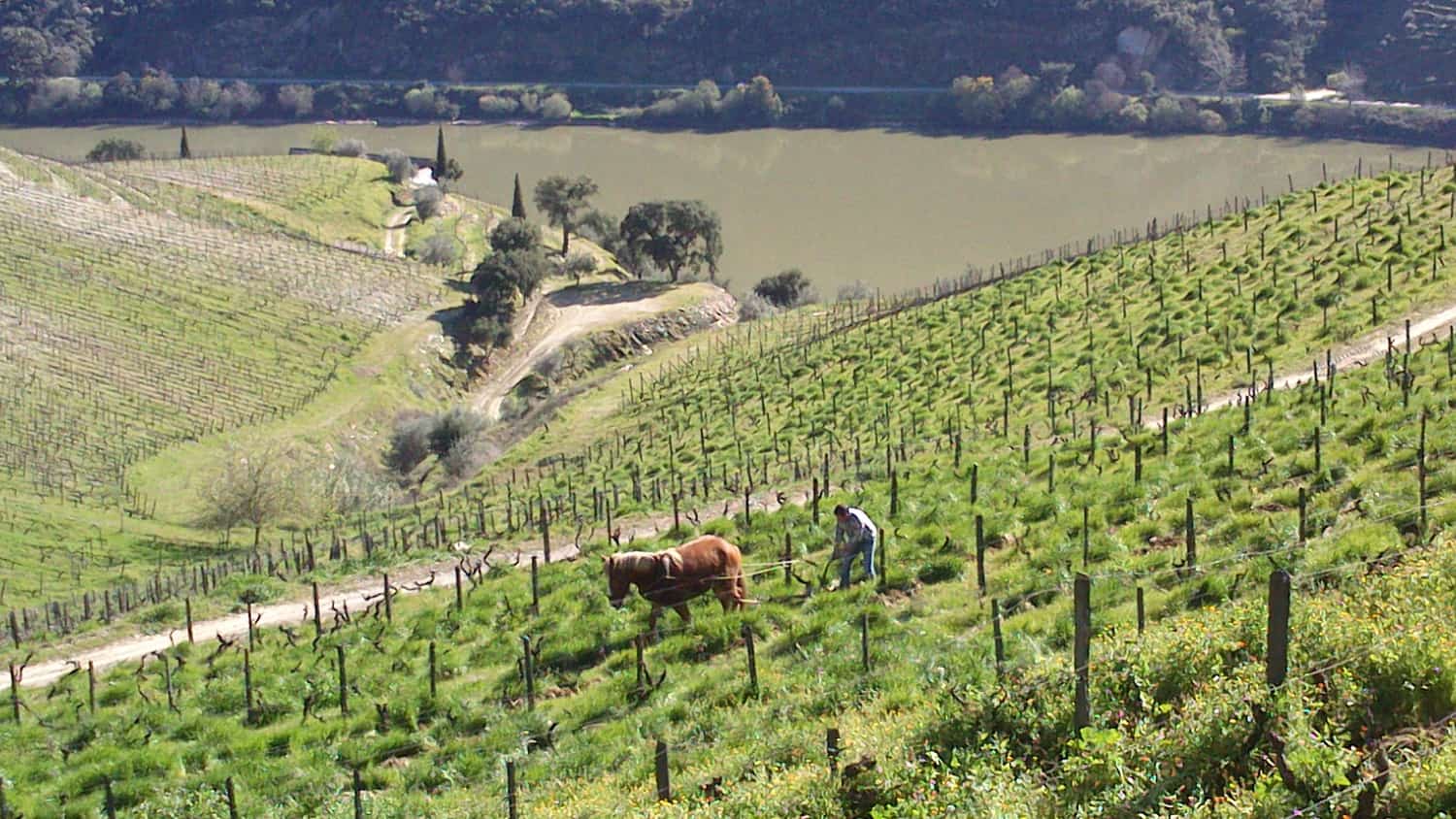 Quinta Nova de Nossa Senhora do Carmo is a place of extreme beauty in the heart of Douro valley and owned by Amorim family since 1999. The family connection to the wine comes from afar.  Meanwhile the dream came true and the project is now in the hands of the 4th generation of the family.
With a story longer than 250 years, the property displays conserved structures and the cellar original building from 1764, after interventions by the architect Arnaldo Barbosa.
But the «quinta» is much earlier than this and history confirms it as a great land belonging to the Portuguese Royal House, having been identified its first owner in 1725.
The winery produced more than 3,500 barrels of wine from neighboring estates and it was soon 'integrated in the first demarcation of the region'. The historic sites that are still preserved give notice to this historic weight.
An entrepreneur spirit and family vision did however the difference because, combined with a passionate commitment to the future, determined the beginning of multiple changes to a path of oenological excellence.
The estate has 120ha over the Douro river, along 1.5 km on the right bank, in the heart of the Douro. Of these, 85ha are planted with carefully maintained vines, all letter A, framed in the wonderful and unique UNESCO landscape.
Nature is without doubt the root of all good wines and that's why at Quinta Nova the harvest is done by hand. The grapes are hand selected with respect to their natural maturation in with the aim of achieving a perfect balance between structure and aroma thus creating fine and elegant wines, strong in character and fresh.
Balance, harmony and authenticity are our slogans!
TECHNICAL INFORMATION
| | | | | |
| --- | --- | --- | --- | --- |
| Wine | Grape Varietal | Age of the vines | Nature of soil | Technical information |
| Pomares Branco | Viosinho, Gouveio and Rabigato | 20 years | Schyst/granit | |
| Pomares Tinto | Tinta Roriz, Touriga Franca and Touriga Nacional | 25 years | schyst | |
| Pomares Moscatel | Moscatel Galego |  25 years |  Schyst/granit | |
| Douro Colheita "Unoaked" | Touriga Nacional, Tinta Roriz, Touriga Franca and Tinto Cão | 50 years |  schyst | |
| Quinta Nova Rose | Tinta Roriz, Touriga Franca | 50  years |  schyst | |
| Grainha Reserva White | Gouveio, Viosinho, Rabigato and Fernão Pires | 20 years |  Schyst / Granit | |
| Grainha Reserva Red | Tinta Roriz, Tinta Franca, Touriga Nacional, Tinta Barroca | 50  years |  schyst | |
| Grande Reserva Referencia | 25% Old vines and 75% Tinta Roriz | 100  years |  schyst | |
| Mirabilis Grande Reserva White | Viosinho, Gouveio and old vines | 80 years |  schyst | |
| Mirabilis Grande Reserva Red | Vinhas Velhas, Tinta Amarela e 10% selecção de barricas | old vines |  schyst | |
| | |
| --- | --- |
| COUNTRY | Portugal |
| REGION | Douro |
| APPELLATION(S) | Douro - Ports |
| PRODUCER | Quinta Nova de Nossa Senhora do Carmo |
| FOUNDED | 1725 - 1999 is when the current ownership started |
| SIZE OF THE VINEYARD | 296 acres, with 210 acresha planted (only reds). The white grapes come from private producers close by from higher altitude |
| ANNUAL PRODUCTION | 670.000L |
| FARMING | traditional |
| WEBSITE | www.quintanova.com |
MAP
Labels