DESCRIPTION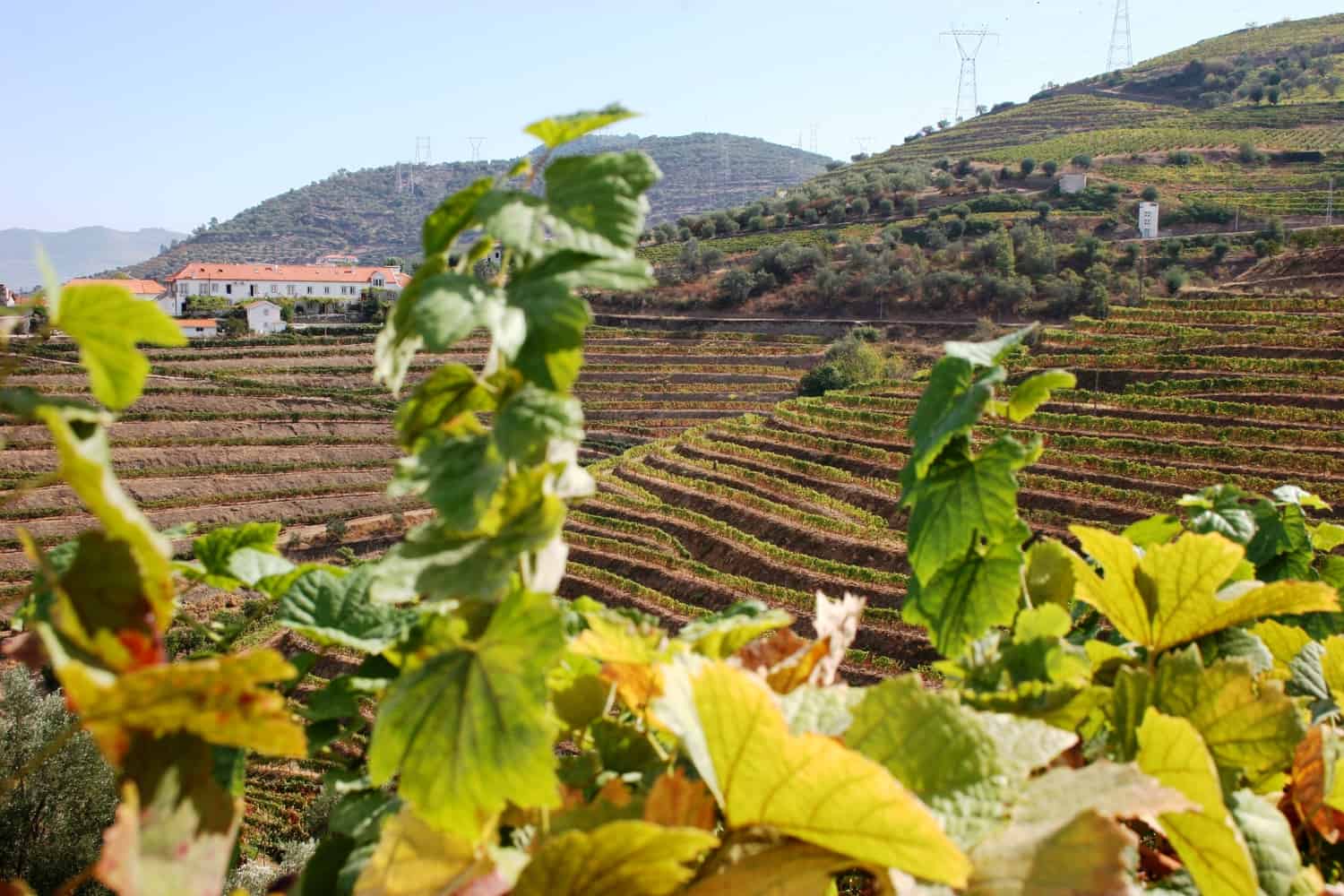 About 1864 Quinta de Santa Eufemia becomes bigger by Bernardo Rodrigues de Carvalho – the patriarch of a traditional Douro family – increases the area of vines and begins the production and sale of Port wines. He was known by produce great Douro and Port Wines. His passion of making Douro Wine and Port Wine was passed down from generation to generation.
Nowadays Quinta de Santa Eufemia belongs to the 4th generation – seven brothers – BRC great-grandchildren. Between them Bernardo and Alzira since 1994 have assumed the commitment of the management of Quinta.
Bernardo is responsible for marketing and advertising. Alzira maintains the ancestral knowledge of vinification and aging of the fabulous wines of Quinta de Santa Eufemia, allied to the most modern technologies.
In 1992 we were able to sell under our own brand. Within the 50 hectares of field blends (of 20+ varietals) that are designated to the production of port wines, we cultivate varietals that are nearing extinction in Portugal. In addition to the preservation of these grapes and more, the Carvalho Family have also identified sub-plots within their vineyards, each known to produce specific colors, aromatics and structure, so that each sub-plot can be designated to a specific Tawny port
It is important to note that Ports that bear a name with Quinta on the bottle only source their grapes/wine from that estate.
TECHNICAL INFORMATION
| | | | | |
| --- | --- | --- | --- | --- |
| Wine | Grape Varietal | Age of the vines | Nature of soil | Technical Sheet |
| Douro Tinto | Touriga Nacional, Tinta Roriz, Touriga Franca e Tinta Amarela | old vineyards | schist | |
| Douro Reserva Tinto | Touriga Nacional, Tinta Roriz, Touriga Franca e Tinta Baarroca | Not Available | schist | |
| Fine Ruby Port | Touriga  Nacional,  Tinta  Roriz,  Tinta  Barroca | new vineyard | schist | |
| Tawny Port | Mourisco  Tinto,  Tinta  Amarela,  Tinta  Barroca, Tinto  Cão,  Tinta  Francisca. | old vineyard | schist | |
| Fine White Port | Malvasia fina, Moscatel Galego, Rabigato, Gouveio | Not Available | schist | |
| Finest Reserva Tawny | Mourisco  Tinto,  Tinta  Amarela,  Tinta  Barroca,  Tinto  Cão, Tinta  Francisca | old vineyard | schist | |
| 10 Years Tawny Port | Touriga  Franca, Touriga  Nacional, Tinta  Barroca, Tinta  Roriz,  Tinta Cão, Tinta  Amarela | old vineyard | schist | |
| 20 Years Tawny Port | Tinta  Barca, Mourisco Tinto,  Tinta  Barroca,  Tinta  Roriz  and Touriga  Francesa | old vineyard more than 30 years | schist | |
| 30 Years Tawny Port | Touriga  Franca, Touriga  Nacional, Tinta  Barroca, Tinta  Roriz,  Tinta Cão, Tinta  Amarela, Mourisco Tinto | Not Available | schist | |
| White Port 10 Years | Malvasia  fina, Moscatel  Galego, Rabigato, Gouveio | Not Available | schist | |
| White Port 20 Years | Malvasia  fina, Moscatel  Galego, Rabigato, Gouveio | Not Available | schist | |
| White Port 30 Years | Malvasia fina, Moscatel Galego, Rabigato, Gouveio | Not Available | schist | |
| Colheita Port | Touriga  Franca, Touriga  Nacional, Tinta  Barroca, Tinta  Roriz,  Tinta Cão, Tinta  Amarela, Mourisco Tinto | Not Available | schist | |
| Vintage Port 2008 | 70% Touriga Nacional, 30% Tinta Roriz | 18 to 30 years old | schist | |
| Lattle Bottle Vintage | 50%  Touriga  Nacional, 30% Tinta  Roriz, 20 % Touriga  Franca | around 17 years old | schist | |
| | |
| --- | --- |
| COUNTRY | Portugal |
| REGION | Douro |
| APPELLATION(S) | Douro-Ports |
| PRODUCER | Quinta Santa Eufemia |
| FOUNDED | Since 1864 under Carvalho family. In 1994 Bernardo and Alzira assumed the commitment of the management |
| SIZE OF THE VINEYARD | 123 acres |
| ANNUAL PRODUCTION | |
| FARMING | Traditional |
| WEBSITE | www.qtastaeufemia.com |
MAP
Labels