DESCRIPTION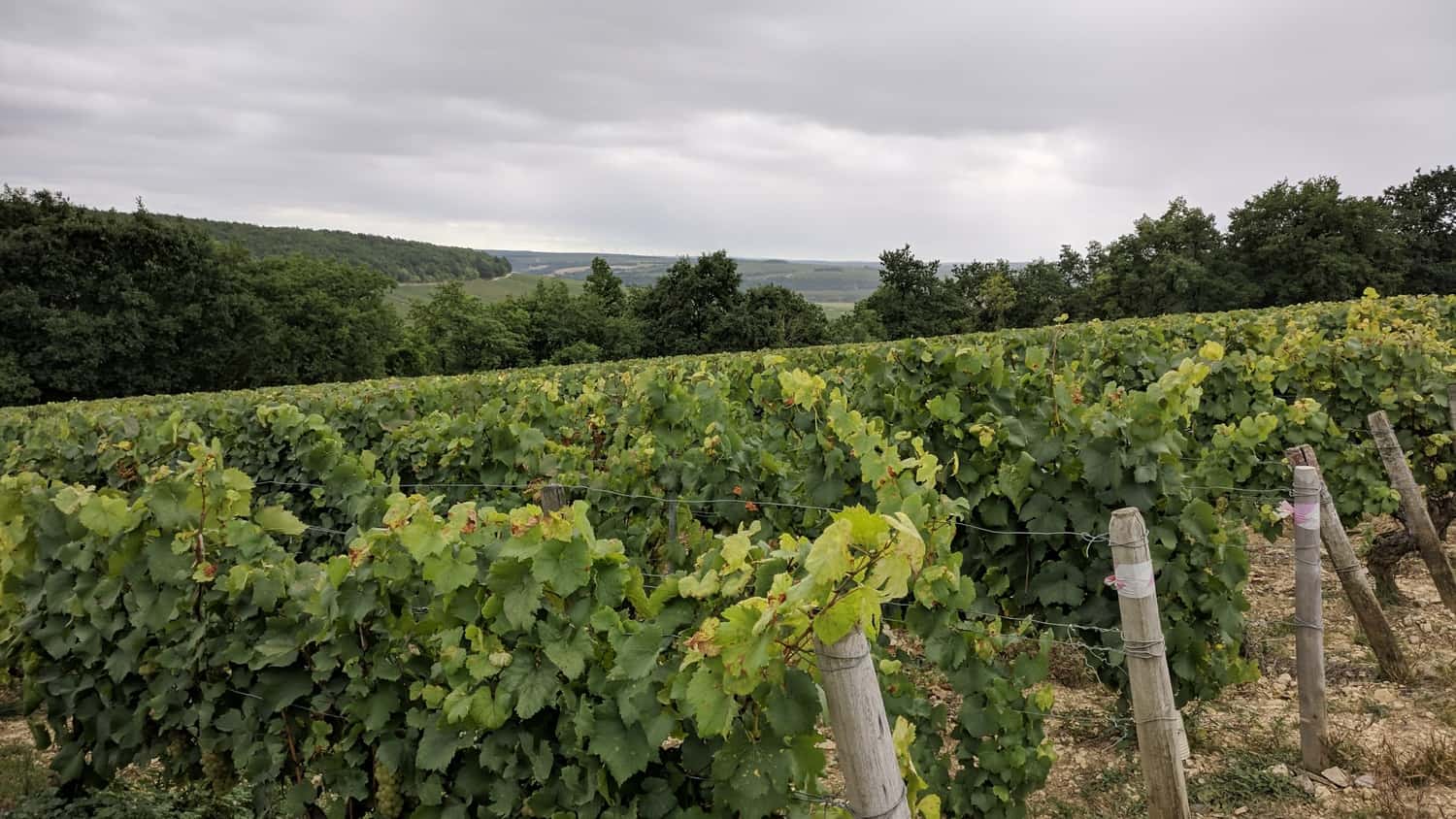 Bernard Dampt, is a land worker in his village like his parents… grandparents and great-grandparents. He could not figure out that he could be the last member of his family living from agriculture. In 1980, he decides to plant or buy grapevine in an attempt to guarantee his 3 boys future.
The Domaine is divided into different vineyard. Each of Bernard, Éric and Emmanuel has his own vineyard; however they make all the decisions together.
Every piece of land is subject to a special care all along the year, thus allowing them to express their qualities and to unveil their traditional identity. Each parcel is vinified separatly as grapes from vines planted on the hillsides and grapes from vines planted on the plateaux grow up differently.
Combining tradition and modernism, their objective is to privilege wines of good quality and composition, able to satisfy both the taste of the various consumers (amateurs or connaisseurs) and the production of typical traditional wines.
Currently, they offer you the large range of more than 30 wines, all made with their know –how , from Bourgogne Tonnerre and Epineuil to Chablis, Chablis 1er Cru, Chablis Grand Cru and even to wines from our Languedoc vineyards. They operate about 96 acres of vineyard in Tonnerre and Chablis, and sell every year about 800 000 bottles to a large range of customers.
TECHNICAL INFORMATION
| | | | | |
| --- | --- | --- | --- | --- |
| Wines | Grape Varietal | Age of the vines | Nature of soil | Size of the vineyards |
| Bourgogne Tonnerre "Chevalier d'Eon" | 100% Chardonnay | 30 years | limestone-clay, Kimmeridgian type | |
| Bourgogne Tonnerre "Le Clos de Chateau" | 100% Chardonnay | 30 years | limestone-clay, Kimmeridgian type | |
| Chablis Tradition | 100% Chardonnay | not available | clay-Limestone | |
| Chablis Vieilles Vignes | 100% Chardonnay | between 50 and 88 years | clay-limestone | |
| Petit Chablis Elegance | 100% Chardonnay | 5 to 20 years | limestone-clay | |
| Chablis 1er Cru Les Fourneaux | 100% Chardonnay | 40 years | limestone-clay, Kimmeridgian type | |
| Chablis 1er Cru Vacoupin | 100% Chardonnay | | limestone-clay, Kimmeridgian type | |
| Chablis Grand Cru Les Preuses | 100% Chardonnay | 30 years | limestone-clay, Kimmeridgian type | |
| Bourgogne Pinot Noir Chevalier d'Eon | 100% Pinot Noir | 30 years | limestone-clay | |
| Bourgogne Irancy | 100% Pinot Noir | 6 years |  Kimmeridgian marls with touches of brown limestone | |
| Bourgogne Epineuil "Les Beaumonts" | 100% Pinot Noir | 30 years |  Kimmeridgian marls with touches of brown limestone | |
| Mas du Soleiller St Chinian "Terroir de Schiste" | 50% Syrah, 40% Grenache, 10% Mourvèdre | | Terrace of sandstone and shale in surface with deep clay gradients | |
| Sparkling | | | | |
| Cremant de Bourgogne | 80% Pinot Noir, 20% Chardonnay | | limestone-clay | |
| | |
| --- | --- |
| COUNTRY | France |
| REGION | Burgundy |
| APPELLATION(S) | Bourgogne blanc, Bourgogne rouge,Bourgogne rosé Cremant de Bourgogne, Bourgogne Tonnerre, Bourgogne Irancy, Bourgogne Epineuil, Petit Chablis, Chablis 1er Cru, Chablis Grand Cru |
| PRODUCER | Vignoble Dampt |
| FOUNDED | 1980 |
| SIZE OF THE VINEYARD | 96 acres |
| ANNUAL PRODUCTION | 800.000 bottles |
| FARMING | sustainable |
| WEBSITE | http://emmanuel.dampt.pagesperso-orange.fr |
MAP
Labels