DESCRIPTION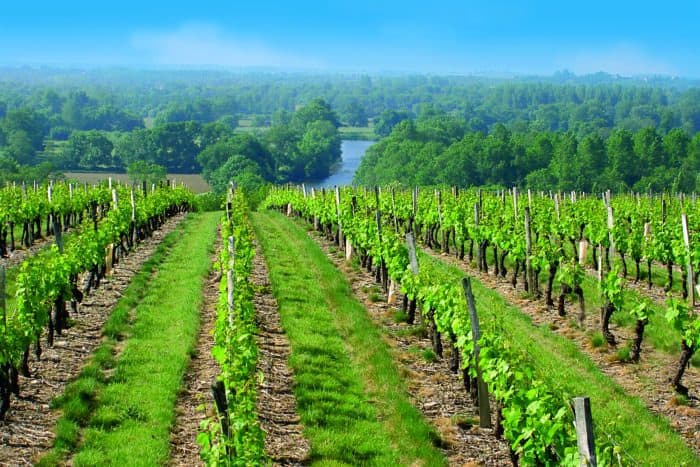 The name Mourat is intimately linked to wine: Vignerons and Sauniers on the Ile de Ré until the end of the 19th century, then wine merchants in Sables d'Olonne for three generations; it is in 1974 that Jean Mourat created the vineyard that will become Château Marie du Fou.
Jérémie joined him in 1998 to perpetuate the adventure, while establishing two estates, the Clos Saint-André in 2006 and the Moulin Blanc in 2011.
For more than 10 years, all areas have been grown organically or in organic conversion.
The reputation of Vignobles Mourat is based on our two principal values : global-awareness and remaining true to our cultural roots and heritage.
TECHNICAL INFORMATION
Wines
Grape Varietal
Age of the vines
Nature of soil
Technical Sheet
Collection white
Chardonnay                Chenin
20 years
Rhyolite and clay soil
Collection Rose
Pinot Noir
Cabernet Franc
Négrette
15 years
Rhyolite soil
Collection Red
Pinot Noir
Cabernet Franc
Négrette
Gamay Noir
15 to 50  years
Rhyolite soil
Chateau Marie du Fou Rose
Pinot Noir
Gamay Noir
Cabernet Franc
20 years
Schist and rhyolite soil
Clos Saint Andre
100% Chenin
10 years
Rhyolites and purple schists
Moulin Blanc Blanc de Noirs
100% Pinot Noir
40 years
Clay on purple schists
Chenin de Jardin
100% Chenin
 15 years
Rhyolites and purple schists
La Perdrix de l'Annee
 Melon de Bourgogne
30 years
Rough sand on granite of Clisson
| | |
| --- | --- |
| COUNTRY | France |
| REGION | Loire Valley |
| APPELLATION(S) | Fiefs Vendeens Mareuil & IPG Val de Loire |
| PRODUCER | Vignobles Mourat |
| FOUNDED | 1980 |
| SIZE OF THE VINEYARD | 300 acres |
| ANNUAL PRODUCTION | 1,2 mln bottles/year |
| FARMING | sustainable and organic agriculture |
| WEBSITE | http://www.mourat.com |
MAP
Labels